Frankfurt am Main | London
,
26.07.2022
MVB Books UK: Elda Lamberti Takes over Operations
Experienced business development manager to lead London based business of the ordering systems Pubdirect, Pubeasy UK, and Teleordering for German technology and information provider MVB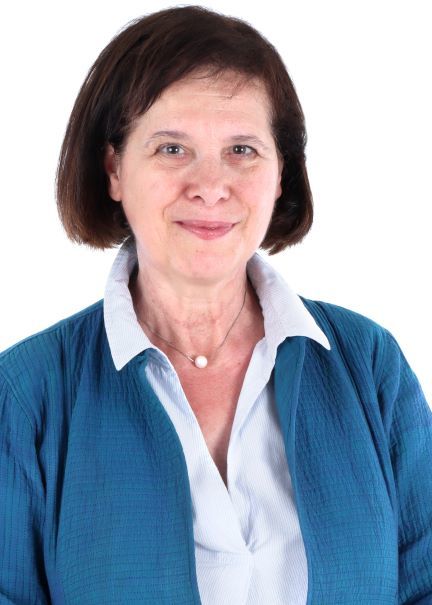 The German technology and information provider MVB sets up its newly acquired UK business and appoints Elda Lamberti as managing director of the company's London office. Her responsibilities include key account management, marketing and sales, product development in cooperation with the headquarter in Germany, improvement of operations and processes as well as personnel management. Together with her team, Elda Lamberti works on the integration of the ordering systems Pubdirect (formerly: Nielsen EDI), Pubeasy UK, and Teleordering into MVB's international business – including the recently launched insourcing project to transfer Teleordering into MVBs own IT infrastructure. She joins the company from Gardners Books, where she managed international sales in Europe, the Middle East and India. Previously, she worked in the same function at Ingram Content Group.
Elda Lamberti started her career with American companies with a background in IT services at the dawn of automation. Climbing the corporate ladder from sales executive to international director, she was instrumental in opening and developing overseas offices, looking after both financial and operational areas, as well as team building and customer satisfaction. In the year 2000 she moved to the publishing industry for the love of books and the wish to bring her solid experience to a completely new environment. The international sales departments she had been working with grew sensibly in number of customers and revenues.
Elda Lamberti studied medicine in Milan, the city where she was born and lived throughout her formative years, having then spent her working life mostly in the UK, of which she is a naturalized citizen. While still a student, during the summer months, she worked at the travel department of American Express where she fell in love with the airline business and the early stages of IT development, which would have led to her final career choice.
"Elda Lamberti is a veteran in starting and developing business outside and inside the book industry. She will ensure that we continuously develop the ordering systems together with our customers. In doing so, she will work closely with the teams in Frankfurt am Main and New York," says MVB CEO Ronald Schild.
Elda Lamberti adds: "I am really excited I have been offered the opportunity to join such a dynamic and successful team of high performers. MVB ventures Germany, Brazil, Mexico, and the US are doing great, and I will put all my energy and business knowledge in making sure the UK will be equally successful. I cannot wait to start working with my new colleagues!"
About MVB's commerce services
As part of its internationalization strategy, MVB acquired Pubeasy UK, a business in which MVB closely collaborated with Nielsen BookData since the technological redevelopment of the system in 2021, in full from Nielsen BookData with effect from 01.03.2022 – the deal further included the services Pubdirect (formerly: Nieslen EDI) and Teleordering. The three platforms, which transmit order data between publishers and bookstores, complement MVB's existing portfolio of ordering systems in Germany and the United States. The wholly owned subsidiary MVB Books UK Limited was founded for the further operation of the acquired services at the new MVB location in London.
Additional Information
Links
Materials to Download

About MVB
Technology and information provider MVB makes books visible. Major platforms, based on international metadata standards, enable publishers and bookstores to promote their products successfully and efficiently in their home markets and abroad. Editorial and advertising formats as well as face-to-face networking give orientation in different book markets. In close cooperation with customers and market players from all areas of the book industry, the teams located in Frankfurt am Main, London, Mexico City, New York, and São Paulo continuously work on innovative Infrastructure solutions for the book trade of the future.
www.mvb-online.com
Contact