To develop market strategies, you need knowledge about the market. With "Buch und Buchhandel in Zahlen" (short BuBiZ) you receive an indispensable reference book in a simple and understandable form.
Buch und Buchhandel in Zahlen (BuBiZ) - Book and Book Trade in Figures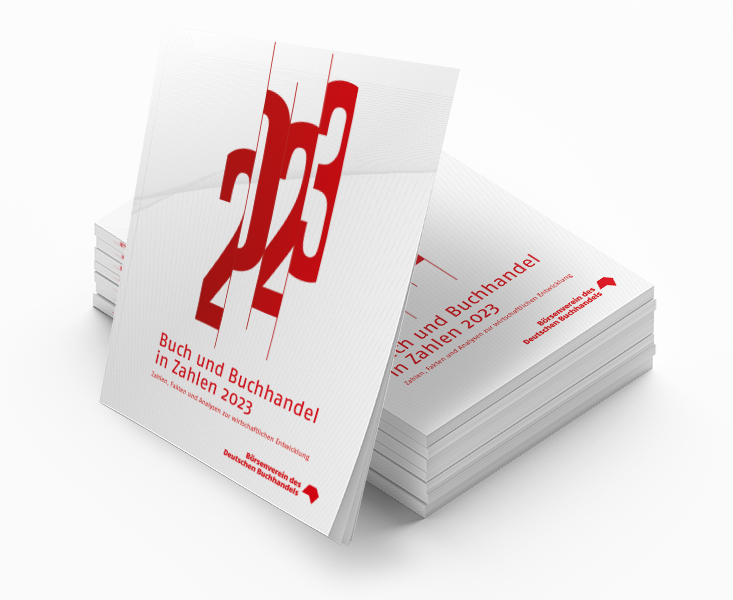 Clearly arranged, structured and commented, BuBiZ bundles data, facts and statistics about books and the book industry.
Sales figures and developments in the industry
Current findings on book readers and book buyers
Figures on title production and licensing business
Figures on the e-book market
Contact persons and addresses for further information
More security for your business decisions on 152 pages, with numerous illustrations.
Print, paperback: 44.50 Euro incl. VAT plus shipping costs,
ISBN 978-3-7657-3439-7
E-Book (PDF): 39,50 Euro incl. VAT, ISBN 978-3-7657-3440-3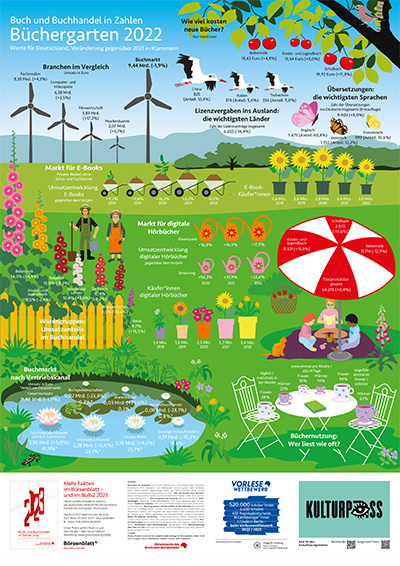 The most important and interesting figures from BuBiZ are also available as an infographic poster.
The printable PDF is available for free download here.
The printed poster, in A1 format, folded to A4, can be ordered for 4.90 Euro plus VAT and shipping per piece.