Frankfurt am Main
,
01.03.2023
Making it in the Book Industry: Content Shift Sponsorship Programme Calls for Startups
Sponsorship programme brings startups, experts and investors together | The application process is now open for startup founders from both Germany and abroad | Funding of 10,000 euro for winning startup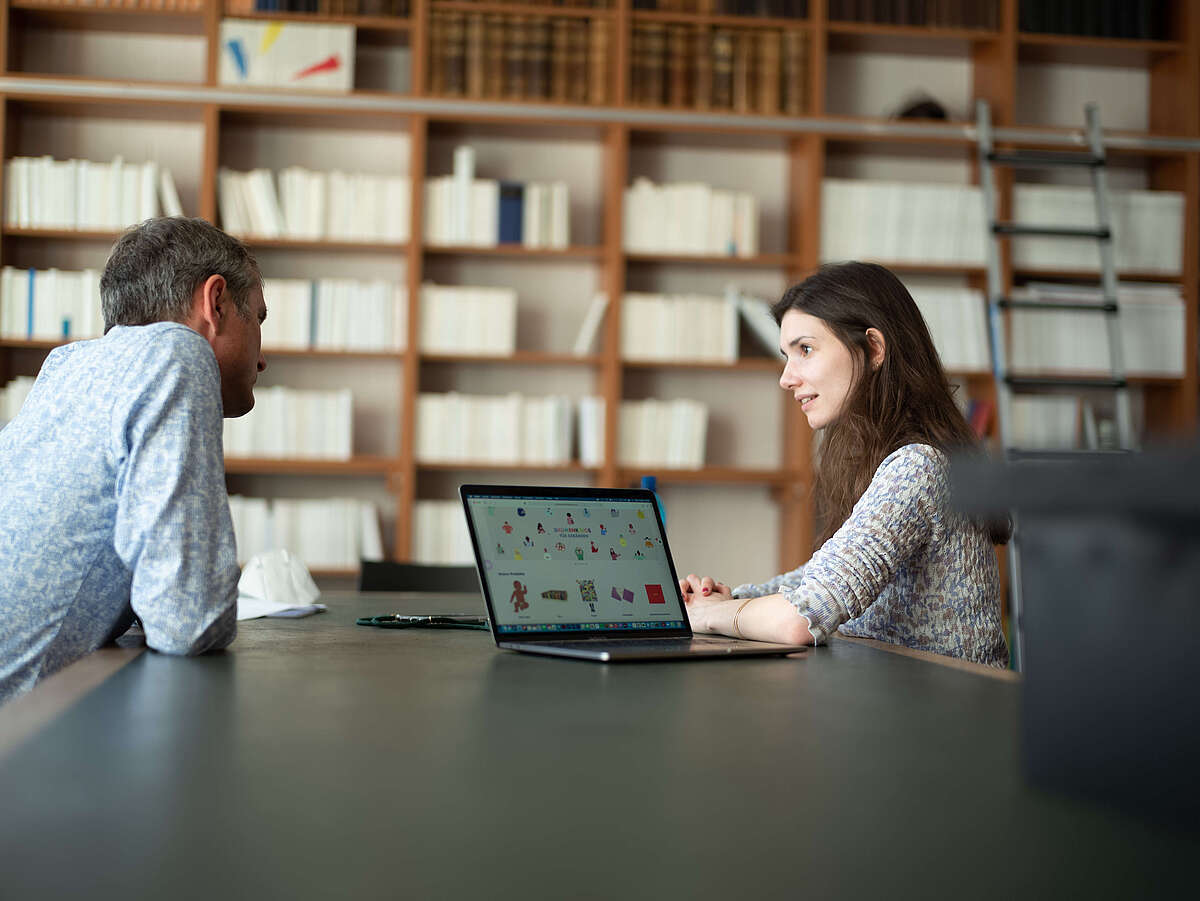 The Content Shift accelerator is entering its eighth round: This year, the book industry is once again looking for startups from all over the world that can enrich the world of books with their innovations – be they analogue or digital. These include, for example, tools for optimised content creation, new AI-based applications which save time for customer management, as well as products that can be used in analogue form. The goal of the Börsenverein Group's sponsorship programme is to facilitate an entry into the book industry for startup founders.
Access to top decision-makers from a variety of business divisions
Participating in the competition has two key benefits for startups: Firstly, the winning startup will receive funding of 10,000 euros, and secondly, all participants will have exclusive access to the high-profile jury consisting of top decision-makers from the book industry. The jury will provide the startups with advice, support and excellent contacts during three intensive workshop days in September.
This year the jury is composed of: Martina Fiddrich (Cornelsen Publishing House), Nina Hugendubel and Per Dalheimer (Hugendubel Bookstores), Detlef Büttner and Leif Göritz (Lehmanns Media/Thalia Bookstores), Colin Hauer (Hörbuch Hamburg), Wolfgang Pichler (MANZ Publishing House and Bookstores), Jasmin Ahluwalia and Philipp Neie (Schweitzer Fachinformationen), Stefanie Penck (TeNeues Publishing House), Ronald Schild (MVB) as well as Lennart Schneider (independent strategy consultant) as a partner of the programme from outside the industry.
Niels 't Hooft, winner of the Content Shift accelerator 2022 (Startup: Immer.App) said: "What I particularly liked about the CONTENTshift accelerator is that the jury members are all at the top of the book industry value chain. It's not just young employees who would like to talk to a few startups, but it's really the CEOs and other high-level people who know their stuff and were able to provide us with good implementable feedback. That was very valuable for us."
How the programme works
The application phase is now open and runs until 8 May 2023. First, the jury will select the best ten applications, and after an initial pitch event, five of these startups will move on to the coaching phase. The jury will then decide who will become "Startup of the Year 2023" after a public pitch round of the top five at the Frankfurt Book Fair in October.
Throughout the process, the participating startups will benefit from increased publicity through intensive press and public relations work by the Börsenverein Group.
Further details about the programme, how it works and the application process can be found at: www.contentshift.de/en/apply
Weitere Informationen
Hashtag
Link
Press release Content Shift accelerator: Immer.App is the Content Startup of 2022
Materialien zum Herunterladen

About Content Shift
Content Shift is an initiative of the Börsenverein Group that focuses on new business models for the German-language book market. In addition to the accelerator, it also includes regular pitch events ("icebreakers") and a newsletter. The initiative was launched to support founders, to network startups with the book industry and to share information about new business models.
www.contentshift.de/en

About the Börsenverein Group
The Börsenvereinsgruppe (Group of the German Publishers and Booksellers Association) represents the interests of Germany's book industry and provides its members with advisory and practical services. The group comprises the Börsenverein des Deutschen Buchhandels (German Publishers and Booksellers Association) and its business subsidiaries, which include Frankfurter Buchmesse, MVB, mediacampus frankfurt as well as the Holding Börsenverein des Deutschen Buchhandels Beteiligungsgesellschaft. The Börsenvereinsgruppe supports the book industry and media sector by providing professional services that include advocacy, the organisation of cultural projects, tradeshows, training programmes and publishing and technology services.
www.boersenvereinsgruppe-jobs.de

About MVB
Technology and information provider MVB makes books visible. Major platforms, based on international metadata standards, enable publishers and bookstores to promote their products successfully and efficiently in their home markets and abroad. Editorial and advertising formats as well as face-to-face networking give orientation in different book markets. In close cooperation with customers and market players from all areas of the book industry, the teams located in Frankfurt am Main, London, Mexico City, New York, and São Paulo continuously work on innovative Infrastructure solutions for the book trade of the future.
www.mvb-online.com
Contact