Frankfurt am Main | Mexiko-Stadt
,
16.10.2020
Carlos Rojas Urrutia Leaves MVB
New responsibilities at Mexican office | Adriana Ortega Orozco appointed head of Operations, Edgar Fernando Alcaraz Peraza joins as head of Sales | Metabooks lists more than 36,000 books in print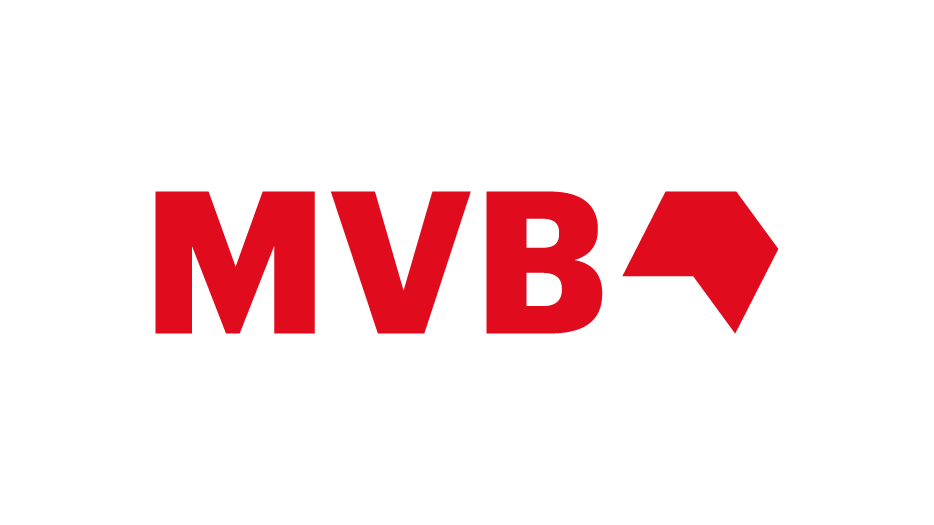 Technology and information provider MVB is reorganising management responsibilities at its Mexico City office. Managing Director Carlos Rojas Urrutia is leaving the company. Adriana Ortega Orozco, previously head of Marketing & Sales, will lead the newly created Operations division, effective immediately. From 1 November 2020, she will be supported by Edgar Fernando Alcaraz Peraza, who will be responsible for Sales.
"We would like to thank Carlos Rojas Urrutia for his exceptional commitment and the major contribution he has made ensuring the Metabooks market launch was successful over the past year, from the initial project phase to the present. We wish him all the best for his future career," said MVB CEO Ronald Schild. "I would especially like to thank Adriana Ortega Orozco, who, effective immediately, will use her organisational talents and her eye for the essentials to oversee the ongoing operation of our metadatabase. From November, she will be supported by Edgar Fernando Alcaraz Peraza, a professional with many years of experience selling digital products. I wish the local team much continued success moving the business forward at MVB América Latina."
Metabooks: Facts and Figures
The Metabooks platform offers metadata on more than 21,000 print books and 15,000 e-books. As the Mexican version of the Verzeichnis Lieferbarer Bücher (VLB), the catalogue of books in print used in the German-speaking world, the platform contains all metadata for Penguin Random House Grupo Editorial and Grupo Planeta México, the world's two largest Spanish-language publishing houses. Additional mid-market publishers include Editorial Selector, Editorial Almadía and Ediciones ERA, among others. Metadata are also available for smaller, independent publishers, such as Círculo de Poesía, Grano de Sal, Elefanta Editorial, Paraíso Perdido, Tintable Ediciones, Ediciones El Milagro, La Cifra Editorial, Advanced Marketing, La Tinta del Silencio, Orfila Valentini, Somos Fauna, Editorial Diamente, Morya Ediciones, Alboroto Ediciones, Gedisa, Cataplum and Sexto Pisoi, along with children's book publishers Alboroto Ediciones, CIDCLI and Amequemecan.
On the retail side, Metabooks works with two of the most important bookshop chains: Librerías Gandhi – which announced in July that it would prioritise Metabooks data in its purchasing processes from the fourth quarter of this year, before migrating completely to delivering via Metabooks at the beginning of next year – and Librerías El Sótano. Regional chains Oaxaca and Proveedora Escolar also use the service, as do booksellers Profética, Casa de la Lectura (Puebla), Librería Carlos Fuentes (Guadalajara), Librerías León (Puebla), Librería Virgo (Veracruz) Libro Club (Tijuan) and Libreria Sophos. This represents more than 70 points of sale located throughout the country.
Booksellers who work with the POS service Geslib from Spanish provider Trevenque can access Metabooks data directly from their system. Mexican e-book distributor Ink-it has also integrated Metabooks, allowing metadata to be exchanged automatically between the platforms in both directions.
With sales of approximately 1.8 billion Mexican US Dollar, Mexico is the largest Spanish-language book market in Latin America and has been growing steadily for years. Roughly 27,000 new titles appear each year, and there are currently some 120,000 books in print.
Additional Information
Materials to Download


About Metabooks
In 2019, technology and information provider MVB introduced the Spanish-language version of Verzeichnis Lieferbarer Bücher (VLB), the catalogue of books in print used in the German-speaking world, to the Mexican book market. The supply with standardized metadata is based on a cooperative agreement with Cámara Nacional de la Industria Editorial Mexicana (CANIEM), the Mexican publishers association. The Metabooks system was launched at the book fair in Guadalajara, Mexico, and is operated by a joint venture in which MVB and Frankfurter Buchmesse hold equal shares. To gain solid insights into the relevant local infrastructure, the launch of the database was preceded by market research and negotiations with the key market players over three years.
www.metabooks.com

About MVB
Technology and information provider MVB makes books visible. Major platforms, based on international metatdata standards, enable publishers and bookstores to promote their products successfully and efficiently in their home markets and abroad. Editorial and advertising formats as well as face-to-face networking give orientation in different book markets. In close cooperation with customers and market players from all areas of the book industry, the teams located in Frankfurt am Main, Mexico City, New York and São Paulo continuously work on innovative Infrastructure solutions for the book trade of the future.
www.mvb-online.de | www.facebook.com/mvbfrankfurt | www.xing.com/companies/mvbgmbh
Contact