Three questions for Sebastian Nöll
Our IT developers brings our technologies to life every day with total enthusiasm, constantly developing them further and setting them up for the future with their full commitment and passion. But what does the working life look like in our digital team? We asked our colleague Sebastian Nöll.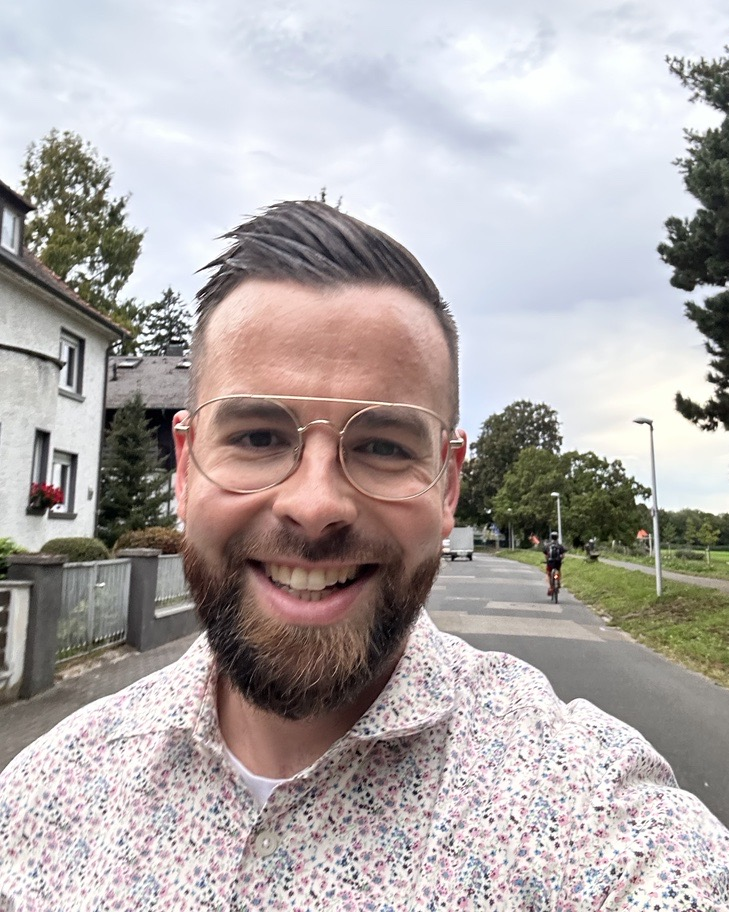 As an IT developer, you probably face challenges in your work more often than less. On a scale from "I can do that with ease" to "Could it be more complex?": What challenges do you face in your day-to-day work at MVB?

"Fortunately, my work covers the whole gamut. Sometimes it takes solid planning and communication to break down large, complex problems into more manageable subtasks. There are also moments of time pressure (sometimes self-imposed) and self-doubt until the error is found. But when you finally find a smart solution that works, it's extremely satisfying. And then there are also tickets that are sometimes meditative, which you can simply work through in a relaxed manner with good music. At the end of the day, this variety makes a really good balance."
In your development team, you mostly work remote from home. But you also like to spend time with your coworkers together outside of the office. Do you have any insider tips for good collaboration and harmonious cooperation?

"For me, social interaction is extremely important. While working it's incredibly helpful to get other perspectives on your own approaches to solutions, and vice versa, to give them back to the team. Honest feedback with open ears is the key. Of course, this also creates an incentive and a kind of drive that the entire team takes with them. My tip would be to put a lot of energy into this. You will get it back many times over. And also very important: to get up to some mild mischief from time to time, to incorporate small harmless Easter eggs, extremely high-quality selected GIFs in merge requests or on test systems ... Don't tell mom."


Technological developments and trends have a particular impact on your work. Do you have any tips on how newcomers or curious people – as well as experts – can stay up to date in your field?

"I think everyone can find what they're looking for on various blogs, news sites or YouTube channels. In the front-end area, I regularly check pages from "frontendfront", "web.dev/blog", "css-tricks". I also find "theprimeagen" very entertaining. I think the best sources of information are not behind paywalls, but are usually the free-access offers."
By the way: You can find more information about the professional world on our career portal medien.jobs.