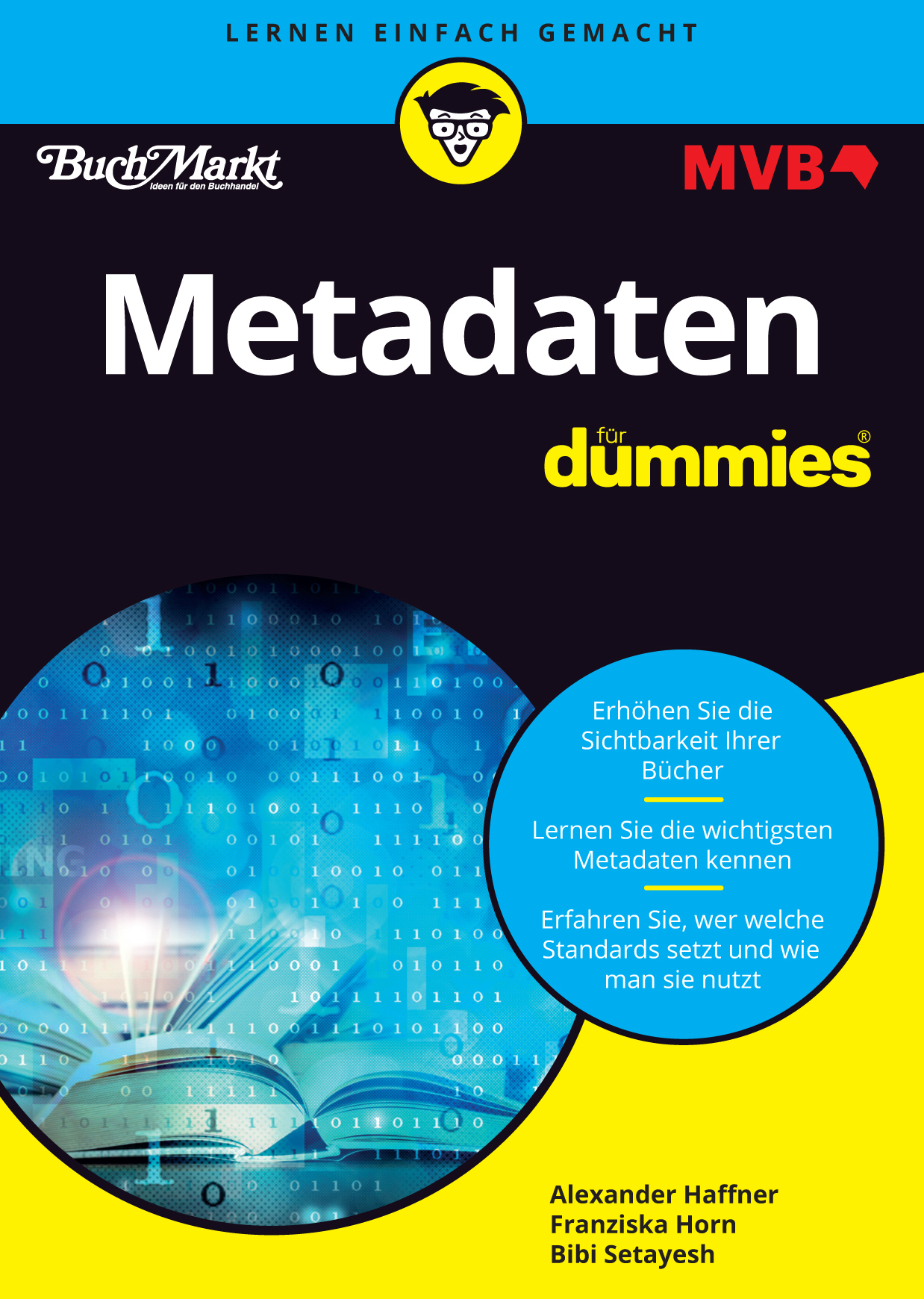 Take a look at the table of contents:
Introduction
Metadata – digging for gold
the most important metadata at a glance
the key to book visibility
give your metadata a face
standards – our common language
metadata in flow
top 10 links
Please note: The booklet is written in German language.
Here you can download the digital version: Metadaten für Dummies

We provide a maximum of ten free copies per company. If this number is not enough for you, please contact our customer service.